Activities at Vitlycke museum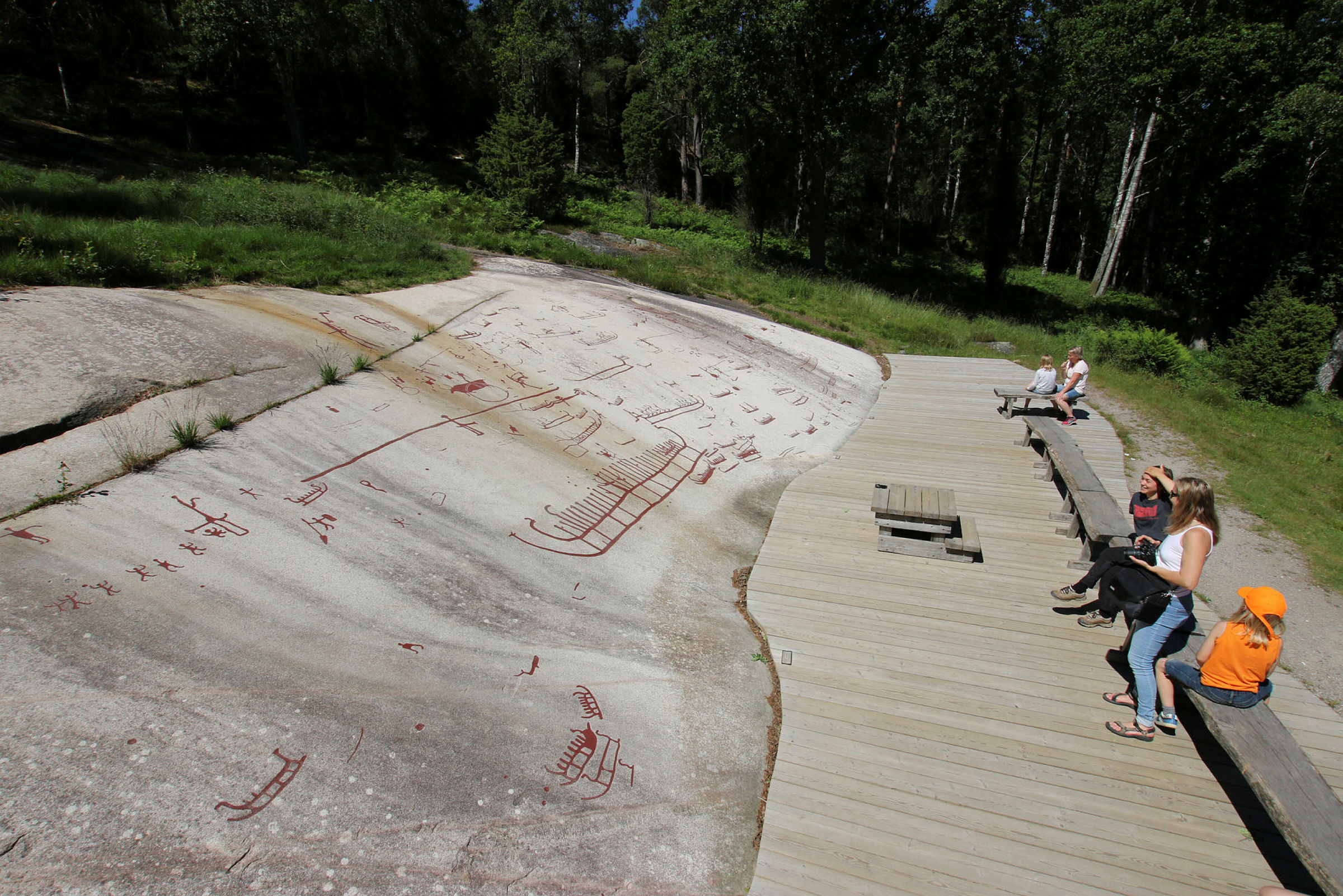 The museum is open for the summer season. During the autumn and winter you're welcome to explore the World Heritage by yourself or together with our guides.
The main attraction, of course, are the rock carvings on the Vitlycke rocks, which are just a few hundred paces from the museum. If you want to see more of the World Heritage Site, there are four other rock carving areas to visit: Aspeberget, Litsleby, Fossum and the path called Walking in the World Heritage Site.
With or without a guide
You can walk on your own among the rock carvings or take part in one of our guided tours in Swedish and English, which take place every day during the summer season. Vitlycke museum also offers guided tours  that can be booked in advance for large and small groups. You can choose between a short introduction to the World Heritage Site in 30 minutes or a guided tour of four hours, where you visit rock carvings far away from the madding crowds.
Exhibitions and objects to buy
The museum building houses our exhibition on the Bronze Age, rock carvings and the people who made them. The building also includes our well-stocked museum shop and Café Bronze. The museum arranges different experiences such as the summer solstice celebration, a fire party, night-time walks, talks and much more.
The Bronze Age Farm
Behind the museum is the Bronze Age farm, which is the starting point for the museum's school activities and part of our longer guided tours. In the summer time we have activities such as craft demonstrations.
Updated: 2021-07-07 14:45
Do you have a point of view or ask about the website?
---